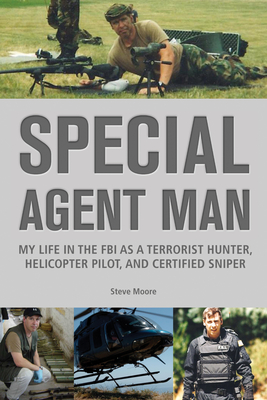 Special Agent Man: My Life in the FBI as a Terrorist Hunter, Helicopter Pilot, and Certified Sniper (Paperback)
My Life in the FBI as a Terrorist Hunter, Helicopter Pilot, and Certified Sniper
Chicago Review Press, 9780914090700, 326pp.
Publication Date: August 1, 2012
* Individual store prices may vary.
or
Not Currently Available for Direct Purchase
Description
For decades, movies and television shows have portrayed FBI agents as fearless heroes leading glamorous lives, but this refreshingly original memoir strips away the fantasy and glamour and describes the day-to-day job of an FBI special agent. The book gives a firsthand account of a career in the Federal Bureau of Investigation from the academy to retirement, with exciting and engaging anecdotes about SWAT teams, counterterrorism activities, and undercover assignments. At the same time, it challenges the stereotype of FBI agents as arrogant, case-stealing, suit-wearing stiffs by portraying the real people who carry badges and guns. With honest, self-deprecating humor, Steve Moore's narrative details his successes and his mistakes, the trauma the job inflicted on his marriage, his triumph over the aggressive cancer that took him out of the field for a year, and his return to the Bureau with renewed vigor and dedication to take on some of the most thrilling assignments of his career.
About the Author
After joining the FBI in 1983, Steve Moore worked as a SWAT team operator, sniper, pilot, counterterrorist agent, and undercover agent, receiving multiple awards from the Department of Justice and the FBI for his investigations. He retired from the FBI in 2008.
Advertisement