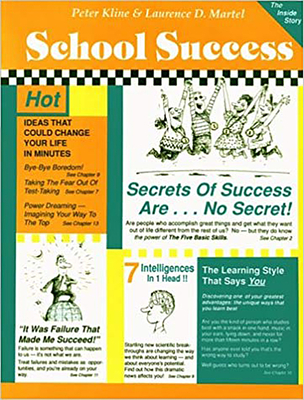 School Success (Paperback)
The Inside Story
Great River Books, 9780915556250, 130pp.
Publication Date: September 1, 1995
* Individual store prices may vary.
Description
This book is designed to help you learn better, to study better, and to do better in school. Its aim is to make you successful at the things in life that are most important to you. We'll try to make it as enjoyable and as revelant to you personally as we possibly can- because that is the key to successful learning for everyone.
About the Author
An exponent of innovative, highly successful educational and organizational practices, Peter Kline has pioneered methods that accelerate learning and bring involvement and excitement to the classroom and the workplace. A consultant to government agencies, corporations and school systems worldwide, he has appeared on numerous TV and radio programs and has been the subject of a variety of profiles and studies. His far-ranging interests include a long-standing involvement with the theater.