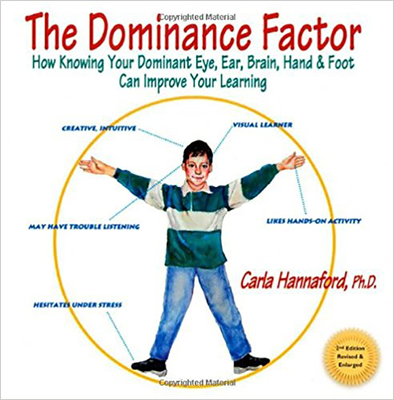 The Dominance Factor: How Knowing Your Dominant Eye, Ear, Brain, Hand & Foot Can Improve Your Learning (Paperback)
How Knowing Your Dominant Eye, Ear, Brain, Hand & Foot Can Improve Your Learning
Great River Books, 9780915556403, 189pp.
Publication Date: September 23, 2011
Description
Explores an area that has long intrigued scientists and educators: the linkages between the side of the body we favor for seeing, hearing, touching, and moving and the way we think, learn, play, and relate to others. Your Dominance Profile is actually a key factor in shaping the way you think and act. Carla Hannaford shows why, and reveals how knowing your Profile will help you, and your children, to l earn in the way that suits you best, and perform at your highest level. The Dominance Factor clearly explains methods for discovering your Profile that are so simple, non-invasive and easy to learn that even a child can do them. This is a book that parents, teachers, and all of us who need to understand what makes ourselves and others tick, will use and enjoy.
Advertisement