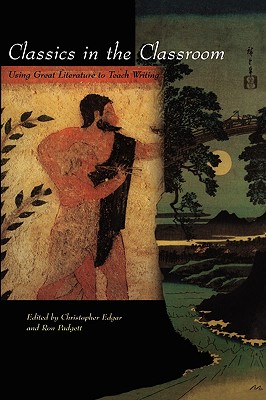 Classics in the Classroom
Using Great Literature to Teach Writing
Paperback

* Individual store prices may vary.
Description
Classics in the Classroom presents practical ways to use great literature to inspire imaginative writing by young people and others. The great literature discussed in this volume includes myths, epics, lyric poems, plays, stories, and novels, from ancient Sumeria, Greece, Rome, and Persia, and from Europe, Japan, Africa, and the United States. Authors presented include Homer, Sappho, Aristophanes, Ovid, Catullus, Rumi, Shakespeare, Basho, Shelley, Charlotte Bronte, Kleist, Twain, and Hesse. Also discussed are works such as The Epic of Gilgamesh, the Bible, and Beowulf. The 19 informal essays in this book offer useful ideas and approaches taken directly from the contributors' own teaching experience.
Teachers & Writers Collaborative, 9780915924585, 240pp.
Publication Date: October 1, 1999