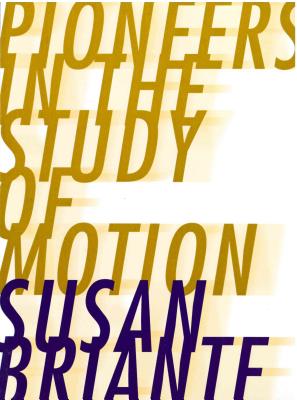 "Pioneers in the Study of Motion" (New) (Paperback)
Ahsahta Press, 9780916272937, 88pp.
Publication Date: January 1, 2007
* Individual store prices may vary.
Description
Poetry. Like lyric field notes from a worldwide anthropological journey, Briante's poems scrutinize human and urban situations. "Amid a riot of signals, cranes, and circuitry--from Mexico City to Antarctica--the reader succumbs to a sense of non-stop construction, to the craven expansion of cities in the glistening fields. In the chaos of sensory overload, the poet still manages to detect 'droplets of pollen slip from anther to stamen, ' to feel a stream running dry inside. It's a work of shuddering velocity--an ode, a screed, a lament, a love song of 'pristine and inarticulate mornings.' Susan Briante's PIONEERS IN THE STUDY OF MOTION details the ravages of the world in a voracious struggle to savor its sweetness"--C.D. Wright.