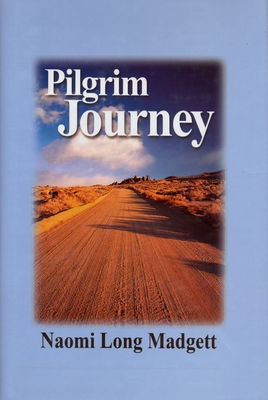 Pilgrim Journey (Hardcover)
Lotus Press (WI), 9780916418977, 492pp.
Publication Date: May 18, 2006
* Individual store prices may vary.
Description
In Pilgrim Journey, award-winning poet Naomi Long Madgett describes the people and events that influenced her life and work. Written with a wealth of detail and personal reflection and illustrated with fifty photographs, this book will be insightful, rewarding, and inspirational for readers.
The daughter of a Baptist pastor, Madgett was born in Virginia and moved with her family to East Orange, New Jersey as a toddler. In detailing her childhood, Madgett offers rich stories of both the hardships and joys of growing up during the Great Depression. She also introduces readers to her family and the community of outstanding African Americans around them. In particular, Madgett recalls the people who encouraged her writing as a child and describes publishing her first collection of poetry at the age of seventeen. As a young woman, Madgett continued to travel a unique path. Moving from New Jersey to an all-black high school in St. Louis, Missouri, she also spent time in New Rochelle, New York, and finally settled in Detroit, Michigan, where she arrived as a young bride. Along the way, Madgett shares reflections on her personal life, her career, her poetry, as well as on her changing surroundings, allowing readers to experience her fascinating journey firsthand.
Pilgrim Journey presents Madgett's successes and her disappointments, along with her personal beliefs and values. The book also demonstrates the positive impact she has had on others through poetry, teaching, and editing and publishing books by other African American poets. Madgett's fans and anyone interested in studying the life of an extraordinary poet will enjoy this honest autobiography.
About the Author
Naomi Long Madgett is the author of nine collections of poetry and editor of two poetry anthologies. Since 2001 she has been poet laureate of the city of Detroit. Her poems have appeared in numerous journals and more than 180 anthologies and textbooks. She is also publisher and editor of Lotus Press, Inc. and emeritus professor of English at Eastern Michigan University.
or
Not Currently Available for Direct Purchase