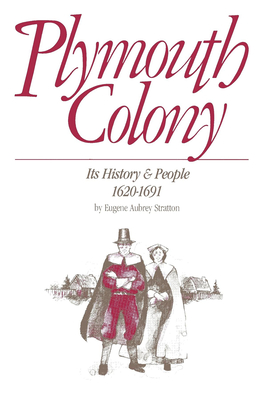 Plymouth Colony
Its History & People, 1620-1691
Paperback

* Individual store prices may vary.
Other Editions of This Title:
Hardcover (4/1/1986)
Description
This is the first truly complete treatment of the history and genealogy of Plymouth Colony. It includes a concise history of the colony, both chronologically and topically, and more than 300 biographical sketches of its inhabitants. Richly documented and illustrated with maps and photographs, the three-dimensional Plymouth Colony: Its History & People, 1620-1691 was written for historians and genealogists alike and provides and in-depth view of this important epoch in American history. The researcher will find the verbatim transcriptions of important contemporary documents in the eleven appendices invaluable, and the annotated bibliography clearly describes the abundance of primary and secondary literature on Plymouth Colony. Mr. Stratton's work set a new standard worthy of emulation by all serious scholars.
Ancestry.com, 9780916489182, 481pp.
Publication Date: April 1, 1986