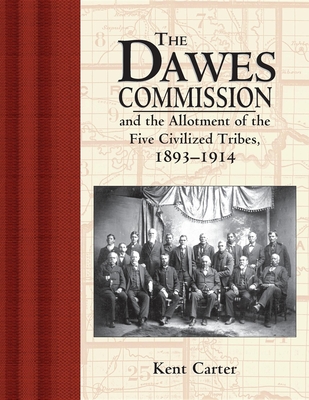 Dawes Commission (Paperback)
And the Allotment of the Five Civilized Tribes, 1893-1914
Ancestry.com, 9780916489854, 284pp.
Publication Date: May 1, 1999
* Individual store prices may vary.
Description
Important New Resource for Native American Research from Ancestry.com of special interest to researchers of the Cherokee, Choctaw, Chickasaw, Creek or Seminole Indian Nations. ""Well researched . . . all encompassing . . . The historian, the academician, the sociologist, and the genealogist--all will find it a vital work." --Curt B. Witcher, MLS, FUGA, Manager, Historical Genealogy Dept. Allen Co. Public Library Discover how the U.S. Congress tried to end self-government for five major American Indian tribes and assimilate them into the dominant culture. Regarded by some as a human tragedy, the Dawes Commission is one of the most highly controversial subjects involving US government treatment of Native Americans. From 1893 to 1914, the program provided an allotment of land to each Indian that enrolled. Yet of the 300,000 people who applied for enrollment, almost two thirds were rejected. Why? The answer to that golden question has eluded scholars for nearly a century. This important work takes major strides in unraveling the mystery. Ken Carter's thorough research of the Dawes Commission delves into its organization and procedures to clarify enrollment and allotment decisions for the thousands of people who applied. It points out the difficulties Congress had in implementing its plan and the disastrous effects the program had on the people it was designed to help. Rich in historical photographs, thoroughly footnoted, and containing actual documents of the commission's records, the book will provide anyone with interest in the Dawes Commission, or of Native American ancestry, a heightened understanding of the Dawes Commission and the Five Civilized Tribes. Includes a list of tribal rolls from the Dawes Commission records.