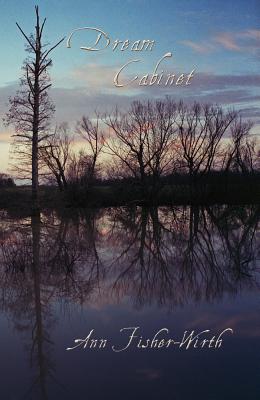 Dream Cabinet (Paperback)
Wings Press, 9780916727932, 96pp.
Publication Date: April 1, 2012
* Individual store prices may vary.
Description
A compilation of poetry of great beauty and searing honesty, this book consists of two long experimental sequences: the title poem "Dream Cabinet," set on an island in Sweden, and an eloquent account of the poet's first marriage entitled "Answers I Did Not Give to the Annulment Questionnaire." Exploring the full cycle of human life, this collection responds to compelling personal, political, and environmental issues of modern times while remaining aware of the evanescence of all mortal experience.
About the Author
Ann Fisher-Wirth is the author of Blue Window, Carta Marina: A Poem in Three Parts and Five Terraces as well as the chapbooks Slide Shows, The Trinket Poems, and Walking Wu Wei's Scroll. She is a professor at the University of Mississippi. She lives in Oxford, Mississippi.
Praise For Dream Cabinet…
"Many American poets have written . . . 'the autobiographical lyric.' Very few poets have written it with such fierce and stinging accuracy."  —Robert Hass, MacArthur Fellow and winner of the NBCC and National Book Awards


"Every poem Ann Fisher-Wirth writes is a sort of love poem, a love poem of the most incandescent and risky and reckless and sensual sort, a love big enough to take in the world and conjure the erasure of everything so beloved."  —Cecilia Woloch, poet, Carpathia
"Even as they contemplate the persistence of pain and the 'battening down [it takes] to survive,' these gutsy lyric poems leave us with a sense of abundance."  —Chana Bloch, author, Blood Honey and Mrs. Dumpty
"All the world and life are here, in the Dream Cabinet. Children, grandchildren, husbands, fathers, mothers, redwoods, dogwoods, tree frogs: the living and the dying and the dead. These poems catalog sorrow and rejuvenation, anger, loss, love, and terror. The doors of the Dream Cabinet open to reveal what we might apprehend of this delicate, beautiful world. Ann Fisher-Wirth is a vital and vibrant poet, and this is her best book yet."  —Camille T. Dungy, author, Smith Blue
"[Ann Fisher-Wirth] reminds us that the earth's uncertain passage is inextricable from our own as she deftly interweaves the political with the personal—crafting again and again 'the made thing out of the sheltering darkness.'"  —Claudia Emerson, author, Figure Studies


"Ann Fisher-Wirth's . . . Dream Cabinet is an extended meditation on this . . . push-and-pull the poet feels between the world inside and that outside. The poems, ranging from formally experimental environmental meditations to intimate lyrical narratives, are fueled by the simultaneous desires to both make sense of the world and acknowledge its senselessness." —www.WritingWithCelia.blogspot.com
"Most stunning to me in this latest project is the breadth of subject material that Fisher-Wirth . . . covers well. She grapples with both the personal and the environmental and political, from her own family lineage to the BP oil spill. Through rigorous attention and self-reflection, she makes particular what is national and even global, and she opens individual experience beyond itself to the larger natural world whose cycles exceed the scope of any one life." —Rattle (April 2012)
or
Not Currently Available for Direct Purchase