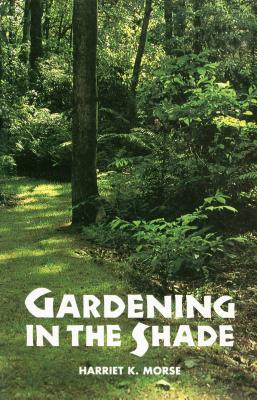 Gardening in the Shade (Paperback)
Timber Press, 9780917304163, 260pp.
Publication Date: March 13, 2009
* Individual store prices may vary.
Description
For two generations, gardeners who have faced the challenges of growing an interesting variety of plants in shady conditions have turned to this classic little book for suggestions and solutions.

This book is only available through print on demand. All interior art is black and white.
About the Author
Harriet Morse was a lecturer at the New York Botanical Garden, the Brooklyn Botanic Garden and many garden clubs. She wrote for gardening magazines and the garden sections of the New York Times and other newspapers

Praise For Gardening in the Shade…
"A comprehensive listing of over 700 species with detailed horticultural advice." —Library Journal

"Provides practical information for both the amateur, garden club member and the professional perennial gardener." —National Gardener

"A classic for those who design perennial gardens." —Boston Globe

"He (Joseph Hudak) knows his subject through and through and writes with economy and absolute clarity. . . . it is brilliant. . . . makes the book worth the price." —Fine Gardening

"An excellent resource for beginners or experts." —Pappus

"A practical perennial guide for North America, giving the monthly blooming schedules and growing requirements of more than 700 species." —National Council of State Garden Clubs Book Reviews

"An extremely useful reference." —American Cottage Gardener

"Has provided the gardening public with a valuable resource for creating or updating a perennial garden." —Perennial Notes