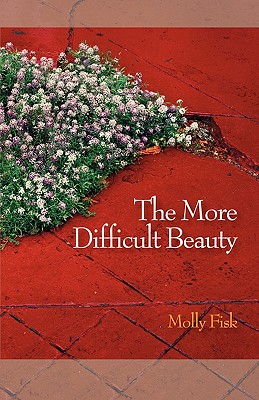 The More Difficult Beauty
Paperback

* Individual store prices may vary.
Description
Molly's voice is crisp and decided yet relaxed and just close enough somehow ... and the pieces all are impeccably shaped and written. Fearless, clear-eyed work. - John Updike The inimitable Molly Fisk, known for the quirky warmth of her radio essays, revered as the mentor-coach of the on-line Poetry Boot Camp, is a poet who writes with her whole heart, making her second volume a tour de force of sensuality and hard fact. The More Difficult Beauty returns emotion to the American poem with its supple lines, tempering the difficult - death, and love - with the zinnias of bright, ebullient imagery. Fisk is luminous and loud, lucid and soft, driven and wandering. Candor and humor are her hallmarks in these poems, marvels of sheer whimsy and broad, wicked observation. - Molly Peacock Whether coming to terms with middle age, an abusive childhood, or pondering the 'conspiracy' of the Truckee River's 'ten thousand drops', Molly Fisk's careful eye takes it in. This poet braves the more difficult places and in doing so reveals the world's simple truths. - Dorianne Laux.
Hip Pocket Press, 9780917658365, 96pp.
Publication Date: March 1, 2010