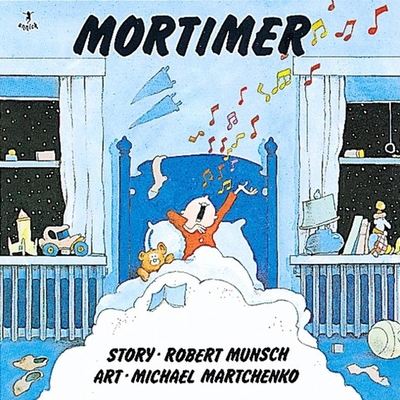 Mortimer (Munsch for Kids) (Paperback)
Annick Press, 9780920303115, 26pp.
Publication Date: May 1, 1985
Other Editions of This Title:
Paperback (10/9/2018)
Board Books (2/1/2010)
Hardcover (10/9/2018)
Paperback (5/1/1983)
Hardcover (5/1/1985)
* Individual store prices may vary.
Description
With over half a million copies in print, Mortimer is one of Robert Munsch's most popular and beloved books. Mortimer is the story "... of a little boy who won't go to sleep at night and who drives his family crazy with his rowdiness ... It] reads as though it was written by a parent driven frantic by one of the contemporary but compulsive stages of childrearing ... It is] of tremendous appeal to kids and parents at the same stage."--Globe and Mail.
About the Author
Robert Munsch is the author of more than 25 books for children including "The Paper Bag Princes" and "Stephanie's Ponytail." He was born in Pittsburgh, Pennsylvania and studied to be a Jesuit priest before deciding to work with children instead. He taught in a variety of nursery schools and daycare centers while he earned an MA in Early Childhood Education. In 1975, Munsch and his wife, Ann, moved to Guelph, Ontario. The Munschs have three children: Julie, Andrew, and Tyya (see them all in "Something Good!"). Michael Martchenko has illustrated over 30 books for children and has exhibited his work throughout North America. He has won numerous awards for design and illustration. He lives with his wife, Patricia, in Toronto.