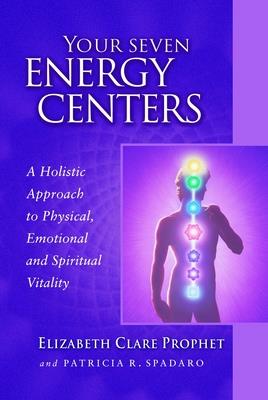 Your Seven Energy Centers
A Holistic Approach to Physical, Emotional and Spiritual Vitality (Pocket Guides to Practical Spirituality)
Paperback

* Individual store prices may vary.
Description
"Marries ancient healing wisdom with practical spiritual insights to help you create your own dynamic and uniquely personal healing journey. Your 21st-century guide to integrating and healing body, mind and soul."--Ann Louise Gittleman, New York Times bestselling author of more than 30 books on health and nutrition

There's more to you than meets the eye.

Your Seven Energy Centers contains powerful insights and tools for wholeness based on the science of the body's subtle energy system. It draws from the wisdom of the world's spiritual traditions to show how you can nurture your soul through seven stages of personal growth. Includes an overview of holistic techniques that help restore the body's energetic balance--from homeopathy, vitamins and spa therapies to meditation, affirmations and visualization.
Summit University Press, 9780922729562, 240pp.
Publication Date: January 1, 2000