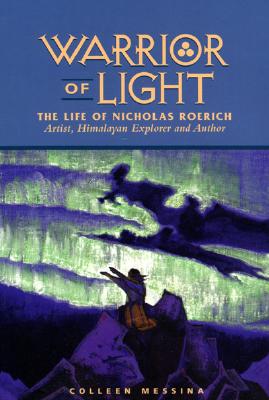 Warrior of Light (Paperback)
The Life of Nicholas Roerich (Masters of Life Series)
Summit University Press, 9780922729791, 72pp.
Publication Date: August 10, 2017
* Individual store prices may vary.
Description
As a boy in Russia, Nicholas Roerich was captivated by a traveler's stories about Rigden Djapo, ruler of the mystical Himalayan kingdom of Shamballa. These ancient legends told of a time of trouble to come, when Rigden Djapo would assemble his warriors of light and fight a victorious battle over all darkness. Then an era of peace would begin.
When Nicholas grew up, he fulfilled his dream of exploring Asia and becoming a warrior of light. In the 1920s, he led a five-year trek through Central Asia over many of the world's most dangerous mountain passes. While on the journey, he worked on several hundred paintings despite overwhelming obstacles. During his lifetime, he completed about seven thousand works of art. Not only was Nicholas Roerich a courageous explorer and a talented artist, but he was also a world leader in many professions. He was a scientist, he wrote 30 books and he was nominated for the Nobel Peace Prize for his work to preserve cultural institutions and landmarks during wartime. Twenty-one nations signed a treaty pledging to protect museums, universities, cathedrals and libraries that flew the Banner of Peace that Nicholas had designed.
Warrior of Light tells the fascinating story of the remarkable boy who grew up to be a world-famous artist, explorer, author, scientist, philosopher and peacemaker.