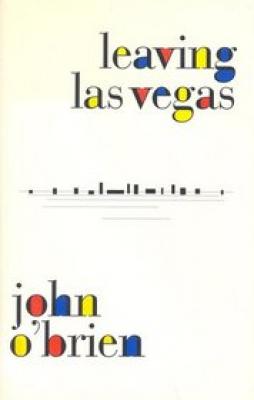 Leaving Las Vegas (Hardcover)
Watermark Press, 9780922820122, 189pp.
Publication Date: June 1, 1991
Other Editions of This Title:
Paperback (11/22/1995)
* Individual store prices may vary.
Description
O'Brien's first novel, which uses a present-tense format for immediacy and heavy-handed irony to call attention to its characters' delusions and false optimism, explores a merciless world ruled by sex and booze. Sera, a surprisingly well-paid hooker from L.A., finds making a living in the squalid streets and casinos of Las Vegas fairly simple, provided that injuries from abusive tricks do not leave permanent scars; trouble starts when Al, her former pimp, tracks her down to reassert his authority. Her initial fear of Al's notorious cruelty turns to pity, however, and she frees herself of the self-destructive love she once felt for him to begin a gentler yet equally destructive relationship with Ben, a Southern Californian who has decided that Las Vegas's perpetually open bars are the perfect place to drink himself to death. Sera cares for Ben, and her compassion elicits the reader's sympathy and hope despite Sera's dead-end occupation and Ben's steadily worsening condition. Fast-paced and violent, this saga is derivative of such chroniclers of dereliction as Charles Bukowski and Larry Brown.
or
Not Currently Available for Direct Purchase