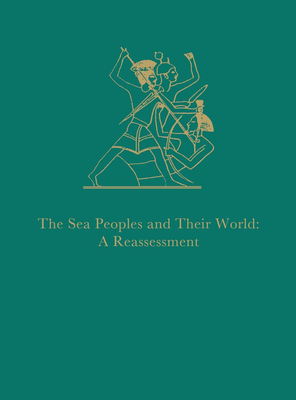 Sea People and Their World Reassessment (University Museum Monographs #108) (Hardcover)
University of Pennsylvania Museum Publication, 9780924171802, 368pp.
Publication Date: August 29, 2000
* Individual store prices may vary.
Description
This volume presents the results of the 1995 international seminar on the history and archaeology of the Sea Peoples. The 17 comprehensive articles, written by leading scholars in the fields of Egyptology, Hittitology, biblical studies, and Aegean, Anatolian, and Near Eastern archaeology, examine current methodologies and interpretations concerning the origin, migration, and settlement of the Sea Peoples against the overwhelming new archaeological record from sites throughout the Mediterranean basin and the Levant.
Symposium Series 11
University Museum Monograph, 108
About the Author
Eliezer D. Oren is Professor of Archaeology at Ben Gurion University. He has led many archaeological excavations and surveys in Israel and has published several volumes on his research.