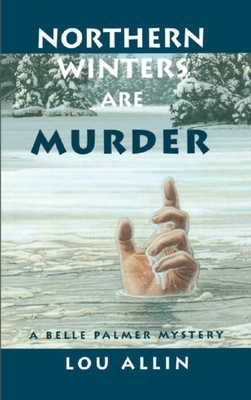 Northern Winters Are Murder: A Belle Palmer Mystery (Paperback)
A Belle Palmer Mystery
Napoleon and Co, 9780929141749, 264pp.
Publication Date: October 1, 2000
Description
Another freezing winter descends in seeming peace upon the Northern Ontario lake where realtor Belle Palmer lives genteelly with her dog, tropical fishes and classic film collection. But the snow-laden tranquillity is tragically disturbed when a good friend is lost in a freak snowmobile accident on an isolated lake. Or so it seems. Belle and others suspect foul play, but a motive and a criminal prove hard to find. Resort owners, anti-environmentalists and the new local drug dealers may all have had reason to want Jim Burian quietly removed, and information isn't forthcoming. Belle is determined to find out what happened to this decent man, but she is shocked when she discovers what twisted roots underlie this savage crime on idyllic northern ice.
About the Author
Lou Allin is the author of two series, the Holly Martin Mysteries and the Belle Palmer Mysteries. After teaching for many years at Cambrian College in Sudbury, Ontario, she now lives near Sooke on Vancouver Island.
Advertisement