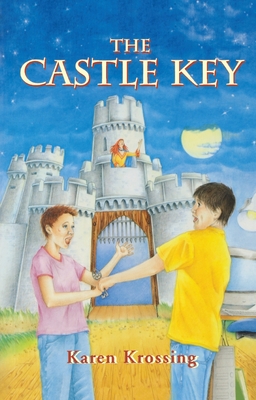 Castle Key (Paperback)
Napoleon and Co, 9780929141763, 176pp.
Publication Date: September 1, 2000
* Individual store prices may vary.
Description
Twelve-year-old Moon lives with her father after her mother disappears, leaving her with nothing but a beautiful ring, which also mysteriously vanishes. After her mother's departure, her father has become unusually depressed and moody. Moon, however, firmly believes that she will see her mother again and develops a strong interest in magic as a way to find her. Her breakthrough comes when she finds a strange key in the office of Ms. Tanglemoth, the intimidating school librarian. When Moon holds the key, she is transported back in time as an invisible observer to the middle ages, where young Nora, who bears a strong resemblance to Moon's mother, is oppressed both by her father and his enemies. Moon gradually realizes that she and the key are the means to giving Nora's murdered ghost peace and to restoring her own mother to her. But how exactly is this to be accomplished?
About the Author
Karen Krossing was born and raised in Richmond Hill, Ontario KarenA's first short story, "Dragon's Breath," was published in 1998 in Opening Tricks, a collection of the third Thistledown Press young adult short story competition. The Castle Key was her first novel for children. Karen loves books about magic, and secretly believes that magic is real. But she also enjoys gritty, realistic fiction and non-fiction. She currently lives in Toronto."