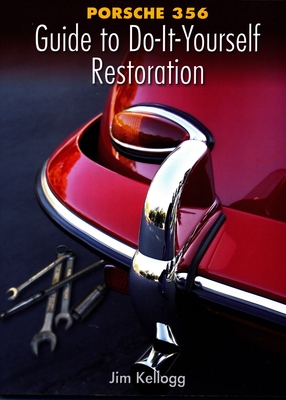 Porsche 356 Guide to Do-It-Yourself Restoration (Paperback)
TPR Inc., 9780929758268, 152pp.
Publication Date: November 1, 2009
* Individual store prices may vary.
Description
The second edition of this book continues the restoration of a 356 Porsche to driver level condition. This book does not spend time or money creating the "perfect" 356, and does not necessarily search for NOS (new old stock) replacement panels if a reproduction panel or patch is appropriate; but the book strives to give you a restoration that will be correct, admired and driven. This second edition provides more detail and contains additional comments to assist those restoring a 356 which was purchased disassembled. This second edition follows the restoration of a 1957 sunroof coupe from the time of purchase to the first drive. Additionally, detailed comments are provided from vendors, such as media blasting, painting, and upholstery.
About the Author
Jim Kellogg is founder and owner of 356RESTORE. When Jim first established his business, he was expecting to work on one or two 356s a year. In the first 15 years over one hundred 356s have been repaired or restored.