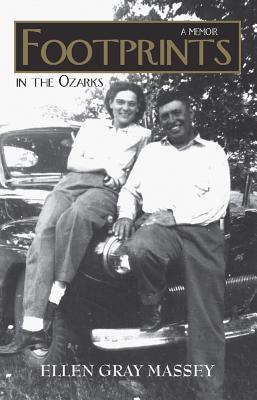 Footprints in the Ozarks (Paperback)
A Memoir
Goldminds Publishing, 9780930584375, 240pp.
Publication Date: September 10, 2012
Other Editions of This Title:
Paperback (10/9/2015)
* Individual store prices may vary.
Description
This collection of short essays, written over a period of years, pictures the true Ozarks and its people as Ellen Gray Massey has experienced them. While it captures the scene it also shows how the area has influenced her personal and professional life. From her childhood attending school in Washington D.C., and living all her adult years in the Ozarks, came the material and background to become a writer, her life-long ambition.
About the Author
Ellen Gray Massey (1922 - 2014) published numerous articles, short stories, essays, and books in her 92 years. After retiring from teaching in Lebanon, Missouri, she had given 428 talks---120 of them to the Missouri Humanities Council. In 1995 she was inducted into the Writers Hall of Fame of America and her writing has received numerous other awards. From 1973 to 1983 she directed high school students who published Bittersweet, the Ozark Quarterly.