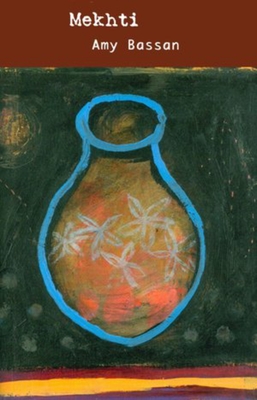 Mekhti
Hardcover

* Individual store prices may vary.
Description
Mekhti is a coming-of-age story and a novel of obsession. Reminiscent of Kathryn Harrison's The Kiss, Mekhti is a story of a girl trying to fill an emptiness in her life, and of how that experience changes her. A teenage girl is seduced by a man 20 years older than she. What does he mean to her? She to him? The force of this novel is carried by the girl's emotions. It begins, in fact, with loss-of family, of identity. And while the girl is the one seduced, Mekhti, her lover, has meaning for her beyond his sexuality. Their relationship, the author writes, was like a cancer that grew and grew, invading every part of our lives and squeezing until nothing else was left. Simple relationships, like friend or boyfriend, are easy, you can replace them. But who could we ever find to reach into as many places in each other's lives?
Praise For Mekhti…
"Mesmerizing, dreamlike prose distinguishes this quirky twist on Lolita, in which a 15-year-old girl finds herself deeply obsessed with a man 20 years her senior. The narrator, who remains unnamed, is first attracted to Mekhti, a Uzbek immigrant, because he speaks the same language as her absent father. Born in Tehran, the narrator moved to the United States when she was very young and has spent much of her life mourning what she lost: her culture, her language, her father. Her successfully remarried American mother barely notices when her daughter, previously a top student, starts skipping school and spending most of her days and nights at Mekhti's apartment. Thus begins a twisted relationship that develops over the course of several months while Mekhti's wife is in New York with relatives, waiting to give birth to her second child. The narrator submits to Mekhti's sexual advances, as well as to his forays into darker forms of sexual manipulation, though her fierce love for him is childlike and instinctive. Her blank, unflinching recitation of events loops its way forward, revisiting pivotal points in the relationship and neatly conveying the passivity to which she succumbs. Though the ease with which she detaches herself from her previous life may strain credibility, this is a convincing portrait of adolescent alienation and naked need." (Mar.) — Publishers Weekly
Black Heron Press, 9780930773717, 229pp.
Publication Date: January 1, 2010
About the Author
The author entered the University of Washingto at age 16 and graduated at 19. She went to Moscow, Russia, where she taught English, then worked in the Seattle area as a medical interpreter. Many of her clients were Uzbek Jews from Samarkand. When she was 20, she wrote Mekhti. She is currently attending medical school.
or
Not Currently Available for Direct Purchase