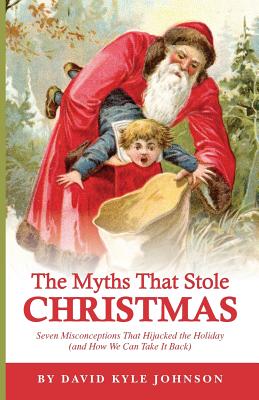 The Myths That Stole Christmas (Paperback)
Humanist Press, 9780931779671, 196pp.
Publication Date: November 20, 2015
* Individual store prices may vary.
Description
In The Myths that Stole Christmas, Johnson argues that Christmas has been hijacked by seven different myths-seven myths that control how people conceive of and celebrate the holiday. Myth #1: Jesus Is the Reason for the Season Myth #2: There Is a War on Christmas Myth #3: Our Christmas Traditions Are Old-Fashioned Myth #4: Christmas Spending Is Good for the Economy Myth #5: Santa Claus Is Saint Nicholas Myth #6: The Santa Claus Lie Is Harmless Myth #7: Christmas Can't Change Historically, holiday celebrations served useful social functions; they smoothed tension between social classes; they helped us prepare for the long hard winter; they turned the literal darkest days into the "hap-happiest season of all." Modern Christmas celebrations, however, serve as a source of conflict-and can make us anxious, stressed, fat, poor and stupid. Christmas owns us; we do what it wants, when it wants. But, Johnson argues, taking a close look at the history of the holiday, and the social, political and economic issues that surround it, can turn the tables and allow us to own Christmas once again. Christmas is not a Christians-only holiday that can only be properly celebrated a certain way. Christmas belongs to us all and we can each simply make it what we need it to be.