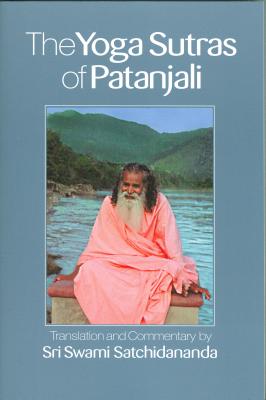 Yoga Sutras of Patanjali (Paperback)
Integral Yoga Publications, 9780932040381, 263pp.
Publication Date: January 1, 1990
* Individual store prices may vary.
Description
This valuable book provides a complete manual for the study and practice of Raja Yoga, the path of concentration and meditation. This new deluxe printing of these timeless teachings is a treasure to be read and referred to again and again by seekers treading the spiritual path. The classic Sutras (thought-threads), at least 4,000 years old, cover the yogic teachings on ethics, meditation, and physical postures, and provide directions for dealing with situations in daily life. The Sutras are presented here in the purest form, with the original Sanskrit and with translation, transliteration, and commentary by Sri Swami Satchidananda, one of the most respected and revered contemporary Yoga masters. In this classic context, Sri Swamiji offers practical advice based on his own experience for mastering the mind and achieving physical, mental and emotional harmony.
About the Author
His Holiness Sri Swami Satchidananda is one of the most revered Yoga Masters of our time. A much-loved teacher, well known for his combination of practical wisdom and spiritual insight, he gave his life to the service of humanity, demonstrating by his own example the means of finding abiding peace. His message of peace, both individual and universal, has been heard worldwide. Each year, he received hundreds of invitations to speak at conferences, colleges, medical groups, and houses of worship around the globe.
or
Not Currently Available for Direct Purchase