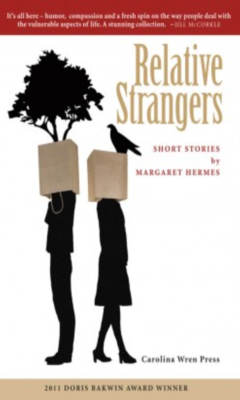 Relative Strangers (Paperback)
Short Stories
Blair, 9780932112620, 180pp.
Publication Date: April 15, 2012
* Individual store prices may vary.
Description
'Relative Strangers' is a stunning collection. Every single story is vivid and memorable, and yet the collective thematic effect is powerful. So many of these characters are strangers within their own families and their own lives people thought to be dead are resurrected and another character s survival is akin to death. It s all here change, loss, alienation. But so is humor and compassion and a fresh spin on the way people deal with the most vulnerable aspects of life. The range in vision is also compelling as we view in one story the adult world through the eyes of an adolescent who senses in his mother s tremor an earthquake unsettling my world and then, just as easily, view life from the other end of the spectrum as characters look back on the change and loss and choices that shaped everything in life that followed them. In Hermes writing, this movement between innocence and experience is constant as is the weighing of love against passion and lust. This is a moving and powerful collection. Jill McCorkle, Contest Judge, The Doris Bakwin Award --Letter from the Judge
About the Author
Margaret Hermes grew up in Chicago and lives in Saint Louis. In addition to short stories and essays that have appeared in journals such as The Missouri Review, New Millenium, and The Literary Review and in anthologies such as 20 Over 40 and Under the Arch, her published and performed work includes a novel, The Phoenix Nest, and a stage adaptation of an Oscar Wilde fable. When not writing, she concentrates her energies on environmental issues.
or
Not Currently Available for Direct Purchase