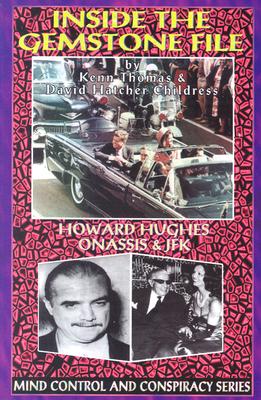 Inside the Gemstone File (Paperback)
Adventures Unlimited Press, 9780932813664, 100pp.
Publication Date: February 25, 2015
Description
A mesmerizing page-turner, Inside the Gemstone File tells the whole story about Bruce Roberts, the inventor of the synthetic ruby commonly used in laser technology, and his secret correspondence revealing his relationship with Howard Hughes, Aristotle Onassis, the Mafia, the CIA, and the Kennedy. According to Roberts, Onassis and the Mafia kidnapped Howard Hughes and held him prisoner for ten years so that Onassis could take control of Hughes' vast aviation business, including TWA (the airline of choice among CIA operatives).
Utilizing new information and expert journalistic tactics, Thomas and Childress offer a fresh analysis of this notorious document that cloaked the richest of the rich and the most powerful men in the world in the shroud of conspiracy.

Advertisement