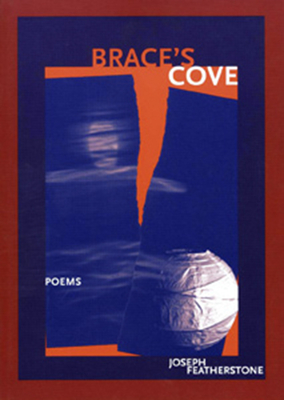 Brace's Cove
Paperback

* Individual store prices may vary.
Description
The poems of Brace's Cove consider the seemingly random connections between the cosmos and our daily lives. As Featherstone see it, "we are as close to heaven / as it gets," and even "the Milky Way pouring down" is reflected in smaller ways so that we may witness its routine: "Waterlilies, filling with rain, / tipping, filling again." The greater foretells its microcosms, much as waves report momentum for a larger body when they break against a cove then ebb again to open water. The poet recognizes the wearing-down such a process brings, but sees this erosion as necessity rather than diminishment, a recognition that even the sun seems to uphold: "Such radiance – / rinsing the broken world clean." Featherstone's poems work a similar magic, casting their considerable light on the small moment or particular to reveal the vastness that informs it.
New Issues Poetry and Prose, 9780932826947, 73pp.
Publication Date: October 1, 2000
About the Author
JOSEPH FEATHERSTONE was born in Wilkes-Barre, Pennsylvania, and grew up in Japan. He lives in Gloucester, Massachusetts, and East Lansing, Michigan. He has taught at Harvard and Brown Universities, served as Principal of the Commonwealth School in Boston, and was for years editor of the New Republic. His poems and articles have appeared in such publications as The Nation, The Atlantic Monthly, The New York Times, Green Mountains Review, Ploughshares, Many Mountains Moving, and The Burning Tree.
or
Not Currently Available for Direct Purchase