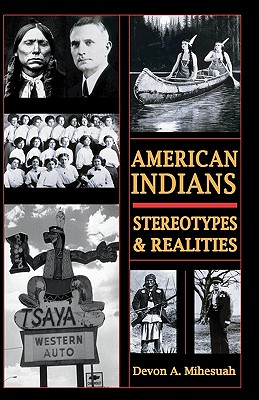 American Indians (Paperback)
Sterotypes & Realities
Clarity Press, 9780932863225, 100pp.
Publication Date: February 25, 2015
* Individual store prices may vary.
Description
"Mihesuah's work should be required reading for elementary and upper level teachers, college instructors and parents. Let us hope it finds a wide readership in mainstream circles." Joel Monture, Multicultural Review "Professor Mihesuah goes beyond simply providing responses to common stereotypes. She provides the reader with assistance in efforts to improve understanding of her peoples... a valuable contribution in bringing greater clarity to important issues." Alejandro Garcia, Journal of Multicultural Social Work "Devon Mihesuah has provided precious insight into the racial identity and cultural struggles of American Indians... I applaud Devon Mihesuah for successfully confronting the literature of false portrayal and negative images of Indian people." Dr. Donald L. Fixico, Professor of History Western Michigan University, Kalamazoo (Shawnee, Sac & Fox, Creek, Seminole) "A good sourcebook for dispelling misconceptions and negative stereotypes about American Indians. These beliefs and attitudes exist and these statements are made in academic settings. It is fortunate that there are professors like Devon Mihesuah in classrooms to present the "other side," perhaps only once in the lifetime of some students..." Dr. Karen Swisher, Director, Center for Indian Education Arizona State University (Standing Rock Sioux) "This book will be a very useful reader for anyone truly trying to understand who American Indians really are. There is no other book on Indian images that provides the Indian "voice" that Devon maintains throughout the text.