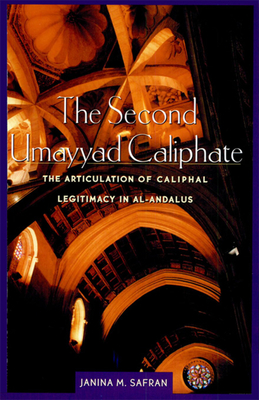 The Second Umayyad Caliphate (Paperback)
The Articulation of Caliphal Legitimacy in Al-Andalus (Harvard Middle Eastern Monographs #33)
Harvard University Center for Middle Eastern, 9780932885241, 288pp.
Publication Date: February 15, 2001
* Individual store prices may vary.
Description
In 929 C.E., the eighth Umayyad ruler of al-Andalus (Islamic Iberia) assumed caliphal titles and prerogatives. Against the ambitions of his contemporary rivals, the Abbasids and the Fatimids, he quickly reasserted Umayyad dynastic claims to the unique and universal leadership of the Muslims. As he and his successor promoted their legitimacy, they generated an ideology that infused and defined the political culture of al-Andalus.
The Second Umayyad Caliphate recovers the Andalusi Umayyad argument for caliphal legitimacy through an analysis of caliphal rhetoric--based on proclamations, correspondence, and panegyric poetry--and caliphal ideology, as shown through monuments, ceremony, and historiography. This study of the tenth-century caliphates deepens our understanding of the political culture of the Iberian Peninsula at the height of centralized Islamic rule.
or
Not Currently Available for Direct Purchase