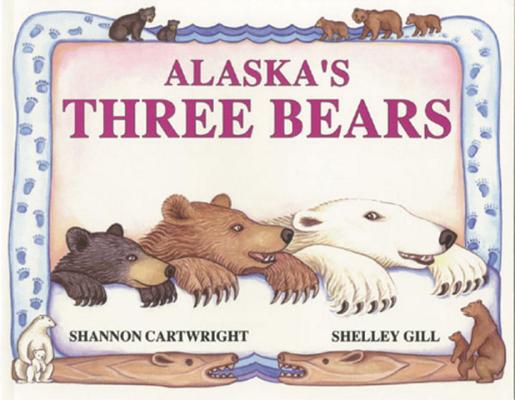 Alaska's Three Bears (PAWS IV) (Paperback)
Little Bigfoot, 9780934007115, 32pp.
Publication Date: July 29, 1997
* Individual store prices may vary.
Description
One of the most beloved Alaskan children's picture books of all time, Alaska' Three Bears is a classic retelling of the three bears fairy tale, Alaska-style. Readers young and old will meet Alaska's three bears in this one-of-a-kind adventure. Join the polar, grizzly, and black bears as they travel across Alaska's vast wilderness. Author Shelley Gill and illustrator Shannon Cartwright bring young readers the real story of the three bears, filled with facts on America's best-loved bruins. Perfect story time reading plus nonfiction facts about bears for children ages 3 and up.
About the Author
SHELLEY GILL was the fifth woman to complete the Iditarod race. When she's not writing, Shelley travels to schools around the country where she covers a variety of topics--from whale watching to where her ideas come from. Gill was a founder and publisher of the Paws IV line of Alaskan children's books now owned by Sasquatch Books. The author lives in Homer, AK.