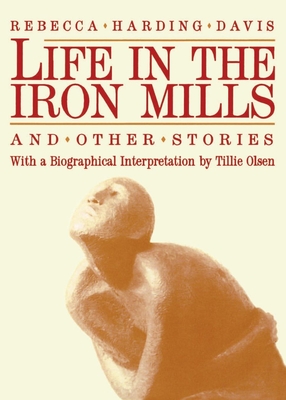 Life in the Iron Mills and Other Stories: Second Edition (Paperback)
Second Edition
Feminist Press, 9780935312393, 248pp.
Publication Date: January 1, 1993
Description
This 1861 classic of social realism--the first book to be reprinted by the Feminist Press in its series of rediscovered women writers--remains a powerful evocation of what Davis herself called "thwarted, wasted lives . . . mighty hungers . . . and unawakened powers." The New York Times Book Review said of the novella: "You must read this book and let your heart be broken." With an insightful biographical essay by Tillie Olsen, and with two short stories never before anthologized, this expanded edition is the most complete volume available from this important nineteenth-century writer.
About the Author
Activist and author Tillie Olsen is best known for her prize-winning fiction Tell Me a Riddle and Yonnondio: From the Thirties. She has taught at MIT, Stanford, and Amherst. Olsen is an recipient of an Award for Distinguished Contribution to American Literature from the American Academy and the National Institute of Arts and Letters.
Advertisement