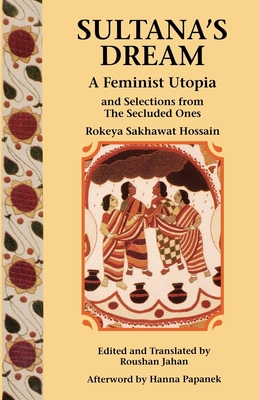 Sultana's Dream (Paperback)
And Selections from the Secluded Ones (Feminist Press Sourcebook)
Feminist Press, 9780935312836, 104pp.
Publication Date: January 1, 1993
Other Editions of This Title:
Paperback (2/14/2017)
Paperback (4/7/2017)
* Individual store prices may vary.
Description
Sultana's Dream, first published in 1905 in a Madras English newspaper, is a witty feminist utopia--a tale of reverse purdah that posits a world in which men are confined indoors and women have taken over the public sphere, ending a war nonviolently and restoring health and beauty to the world. "The Secluded Ones" is a selection of short sketches, first published in Bengali newspapers, illuminating the cruel and comic realities of life in purdah.
About the Author
Rokeya Sakhawat Hossain (1880-1932) was a Bengali Muslim writer and feminist activist who founded the first Muslim girls' school in Calcutta in 1911.