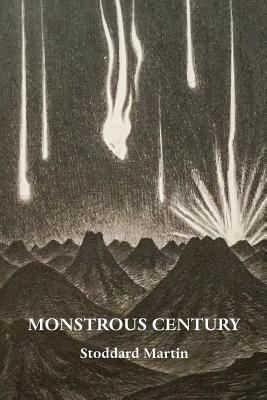 Monstrous Century (Paperback)
Essays in 'the Age of the Feuilleton'
Starhaven, 9780936315409, 212pp.
Publication Date: October 15, 2016
* Individual store prices may vary.
Description
Insights from the old and new literatures of several countries jostle for space in this work - not to mention aesthetics, musicology, mythology, philosophy, poetry, politics, and psychology. The subjects, even when unsympathetic in themselves, are viewed in the round, and judged with humanity. Yet Martin also has a strong moral impulse, as evidenced by the title of this collection. So although he can roam as far back temporally as Perkin Warbeck, and into magical regions with Orpheus, we see in his work a frequent return to more recent periods, and a nagging anxiety to explain why and how Europe went so badly wrong between 1900 and 2000 - particularly the dread duodecennium 1939 - 1945. These essays are thoroughgoing "inductive investigations" of how modern fruits came from old roots - examinations of the ever-tense nexus between past and present, order and "imaginative extremity", Apollo and Dionysus, one episode or opus at a time... Through subtle microscopy, we see Wagner, Nietzsche, Pound, D'Annunzio, C line and others in unexpected lights. We have all heard the charge that these inadvertently (or, as with C line, advertently) helped unleash catastrophe upon a continent - but few arraigners truly understand the contexts from which such men could arise, nor how difficult it can be for humans to bear titanic talents. Martin] not only comprehends the greater circumstances which once in a while throws up geniuses, but can also outline the personal foibles, paradoxes and problems which warp their worldviews, and so our world. This matters, because even the least winsome and oldest-fashioned of them are inseparable from ourselves. "The past isn't dead - it isn't even past", as Faulkner wrote, and so we dissolve constantly in and out of its Cocteau-like mirror, descend at times into an oxidized underside... Martin is a man engaged in the world, trying always to see it differently, make it slightly better than it was five minutes ago. He is a liberal, but unlike many who so self-describe, he is not in thrall to any of the sects of the P. C. cult. He may be a citizen of the world, but he knows which parts can be called home. To him, even a stained civilization can be beautiful, and worthy of continuance, despite all contradictions and crimes. From the Preface by Derek Turner, editor Quarterly Review, 2007-15.
About the Author
See these two reviews: