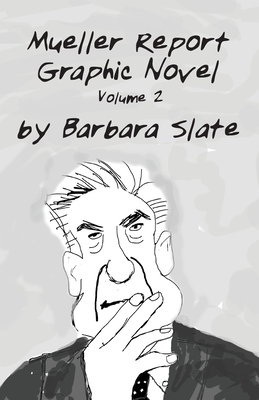 Mueller Report Graphic Novel (Paperback)
Volume 2
Richard Minsky, 9780937258101, 72pp.
Publication Date: September 17, 2019
Other Editions of This Title:
Paperback (7/15/2019)
* Individual store prices may vary.
Description
This graphic novel is based on the Report on the Investigation into Russian Interference in the 2016 Presidential Election, the official report documenting the findings and conclusions of Special Counsel Robert Mueller's investigation into Russian efforts to interfere in the 2016 United States presidential election, allegations of conspiracy or coordination between Donald Trump's presidential campaign and Russia, and allegations of obstruction of justice.
A redacted version of the 448-page report was publicly released by the Department of Justice (DOJ) on April 18, 2019. It is divided into two volumes. This edition of Mueller Report Graphic condenses and visualizes the redacted report. It is issued in two volumes. This is volume 2, on Obstruction of Justice.
About the Author
Barbara Slate created Ms. Liz, a feminist cartoon character, in 1976. Ms. Liz comic strip ran in Cosmopolitan and was an animated segment on NBC's TODAY show for two seasons. Barbara has written hundreds of comic books and graphic novels for DC, Marvel, Archie, Disney: Barbie, Beauty and the Beast, Pocahontas, Betty and Veronica, and created Angel Love, Yuppies from Hell, Sweet XVI, Getting Married and other Mistakes. She is profiled in A Century of Women Cartoonists. Author of You Can Do A Graphic Novel. A resident of Stockport, NY, she travels extensively nationwide as a keynote speaker, teacher, and moderator.
http://barbaraslate.com
Praise For Mueller Report Graphic Novel: Volume 2…

"A surprisingly good-natured but thorough adaptation of what may turn out to be the most astounding story of American corruption in plain sight ever told."

"This is a comic that needed to be done now rather than later."

"Slate has provided something that is half-public service, half-wild ride, both crucial and rollicking."

-Comics Beat