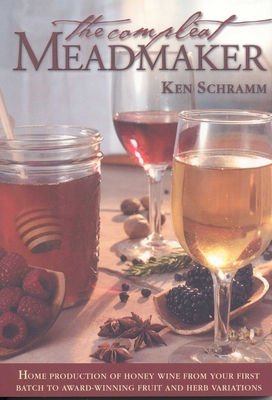 The Compleat Meadmaker: Home Production of Honey Wine from Your First Batch to Award-Winning Fruit and Herb Variations (Paperback)
Home Production of Honey Wine from Your First Batch to Award-Winning Fruit and Herb Variations
Brewers Publications, 9780937381809, 216pp.
Publication Date: June 9, 2003
Description
Mead (honey wine) is the new buzz among beverage hobbyists as more and more consumers start to make their own. This up-to-date title tells the novice how to begin and the experienced brewer or winemaker how to succeed in this newest of the beverage arts.

Advertisement