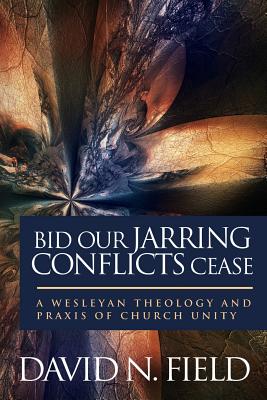 Bid Our Jarring Conflicts Cease (Paperback)
A Wesleyan Theology and Praxis of Church Unity
Foundery Books, 9780938162247, 198pp.
Publication Date: April 20, 2017
* Individual store prices may vary.
Description
In theological discussions about diversity within Methodist Churches, people usually reference a few standard quotes from John Wesley, particularly his sermon "Catholic Spirit." However, these references are only a part of the greater whole of Wesley's theology and his understanding of the mission of the Methodist movement; and hence as part of the issue of Methodist identity and holiness. Wesley proposed that the central mission of Methodism was to spread "scriptural holiness," and hence his understanding of the unity and diversity the church must be understood in this context. This book: 1) examines and interprets John Wesley's key sermons "Catholic Spirit," "A Caution against Bigotry," and "On Schism" in relation to his other writings and the integrating theme of holiness; 2) understands that Wesley's interpretation of holiness is shaped by eighteenth-century understandings of the human person; and 3)relates this constructive stance of holiness and diversity to the debates around human sexuality and presents it as an opportunity to go forward with a greater love.