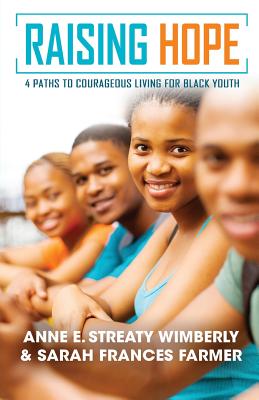 Raising Hope (Paperback)
Four Paths to Courageous Living for Black Youth
United Methodist General Board of Higher Educ, 9780938162346, 270pp.
Publication Date: July 10, 2017
* Individual store prices may vary.
Description
Move from courage to hope to courageous hope in action. This book gives tried-and-true methods to effectively reach out to Black youth and motivate them to make healthier choices that promise positive outcomes. Written especially for pastors, teachers, leaders, and counselors, Wimberly and Farmer give new and powerful ways to become agents of hope who truly hear Black youth.
Wimberly and Farmer offer: 1) a narrative orientation that links real life with Christian faith supports and helps youth ask the right questions; 2) an artistic approach that provides a cathartic space where youth can express themselves through poetry, music, and visual arts; 3) a curricular approach that centers specifically on conflict resolution; and 4) exposure to new possibilities.
The book's premise is that there is an eternal hopefulness on which Christian faith stands and pathways that can activate this hopefulness. The intent is to invite young people into these pathways and show them how to find it for themselves in everyday life. The approach is built on Black people's historical belief in God's promises, the faithful nearness and activity of God, and God's empowerment of youth and all of us to embrace and activate the courage to hope that makes possible a vision of life's possibilities and the ability to act on it.