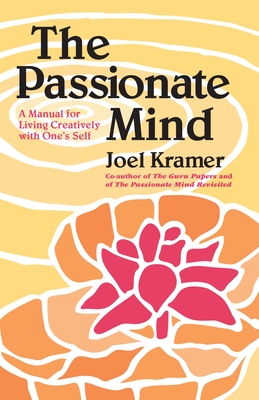 The Passionate Mind (Paperback)
A Manual for Living Creatively with One's Self
North Atlantic Books, 9780938190127, 140pp.
Publication Date: January 31, 1993
* Individual store prices may vary.
Description
In The Passionate Mind, Joel Kramer asserts that "what we believe determines much of what we think and do: the way we move, the way we respond to people, how we think of ourselves, how we see the world in general." His basic message, stated in short, clear prose, is that passion is to be found only in the present moment, and mainly through becoming aware of the thoughts flowing through our minds, and through the primal process of observing our thoughts, they begin to self-correct. From the author of The Guru Papers, The Passionate Mind is a wonderful journey for anyone seeking to discover how to look at oneself.
About the Author
Joel Kramer has been speaking throughout the world for many years about the basic concerns of living. He was on the resident faculty at Esalen Institute from 1968-70. He teaches on the evolution of awareness, combining Eastern and Western philosophies. Visit him at JoelDiana.com.
Praise For The Passionate Mind: A Manual for Living Creatively with One's Self…
"Intriguing topic discussed with eloquence ....Stimulating and mind-stretching...Subjects of elemental and universal interest: belief, pleasure, freedom, fear, death, time, analysis and the unconscious, images, love, sexuality, meditation, evolution."
—Los Angeles Times

"Joel Kramer, in his own unique way, shares through his own life adventures, direct ways of helping you to experience you being both the Known and the Knower."
—Alan Watts

"Thank you for The Passionate Mind. It held my interest throughout, which for me is unusual. You present basic verities in a way that anyone could assimilate, with beauty and simplicity."
—Anais Nin

"Perhaps Joel Kramer's singular merit lies in his content which is so unusual, so startling, as to grip the mind and shake its foundations. . .He deals with simple, even commonplace subjects which have been abused again and again. Only, he brings fresh impact to their understanding."
—Gordon Sherman, Chairman of the Board, California School of Professional Psychology