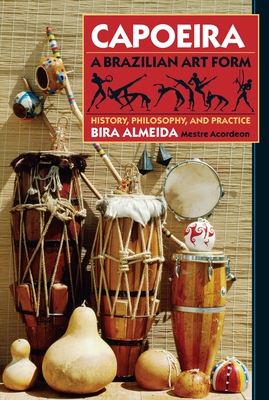 Capoeira
A Brazilian Art Form: History, Philosophy, and Practice
Paperback

* Individual store prices may vary.
Description
Capoeira weaves fighting, music, dance, prayer, and ritual into an urgent strategy by which people live, struggle, celebrate, and survive together. In this book Bira Almeida--or Mestre Acordeon as he is respectfully called in capoeira circles--documents his own tradition with both the panoramic eye of the historian and the passionate heart of the capoeirista. He transports the reader from the damn of New World history in Brazil to the streets of twentieth-century Bahia (the spiritual home of capoeira) to the giant urban centers of North America (wher capoeira is now spreading in new lineages from the old masters). This book is valuable for anyone interested in ethnocultural traditions, martial arts, and music, as well as for those who want to listen to the words of an actual mestre dedicated to preserving his Afro-Brazilian legacy.
Blue Snake Books, 9780938190295, 192pp.
Publication Date: February 1, 1993
About the Author
Bira Almeida was born in Salvador, Brazil, in 1943. As Mestre Acordeon, he is on of ten mestres certified by Mestre Bimba, Patron of Capoeira. A playwright, songwriter, vocalist, and musician, as well as a teacher of capoeira, Bira Almeida created the Grupo Folclorico de Politecnica which toured Europe. Almeida is founder and first president of the World Capoeira Association.
or
Not Currently Available for Direct Purchase