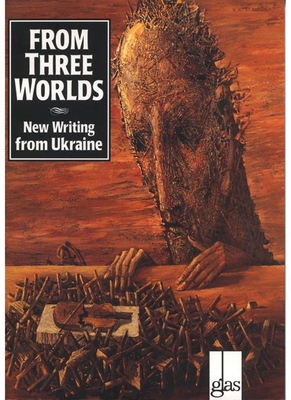 From Three Worlds
New Writing from Ukraine (Glass Innactive)
Paperback

* Individual store prices may vary.
Description
A vigorous collection of prose and poetry showcasing the work of fifteen of the former Soviet republic's best contemporary writers.--
Kirkus Reviews
Zephyr Press and Glas copublished From Three Worlds: New Writing from Ukraine, in order to showcase the vibrant literary movement within Ukraine. This anthology represents not only a collection of some of Ukraine's most talented writers, but is also a medium for Ukrainian literature to rewrite the Soviet palimpsest that has sytematically repressed and excluded Ukrainian voices.
Ukrainian independence (1991), the most important event in the country's history in this century, freed writers enormously. As long as they remained stateless, they were more or less stuck with endlessly shoring up the foundation on which a literature might be built. All earlier attempts over the last hundred years at creating art for the sake of art had failed. Now, at last, writers can move beyond their role as missionaries proselytizing on behalf of the Ukrainian language. Today, for the first time, they have a choice. Those who wish to may work in politics, education, or as propagandists, using their gifts for ideological purposes. Others may rally under beauty's banner or, on the contrary, strive to shock with deliberate ugliness.--Solomea Pavlychko
Zephyr Press, 9780939010523, 282pp.
Publication Date: July 1, 2000