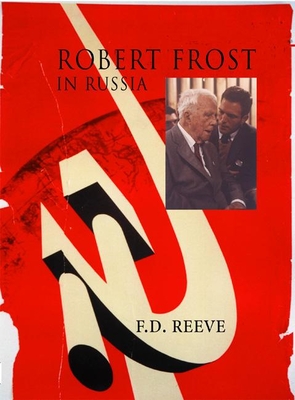 Robert Frost in Russia (Paperback)
Zephyr Press (MA), 9780939010639, 190pp.
Publication Date: April 1, 2001
Description
Eyewitness account of Frost's 1962 visit to the Soviet Union
At the height of the Cold War in 1962, the most American of poets travels to the Soviet Union to have it out with Premier Nikita Khrushchev. For the first time in paperback, Zephyr Press is proud to bring back into print F.D. Reeve's poignant account of Robert Frost's visit to the Soviet Union at the invitation of John F. Kennedy. Nearing the 30th anniversary of the trip, this travelogue details Frost's last voyage from America in his bid to bring East and West together.
From Robert Frost in Russia
Frost was hesitant both to accept the Russians' admiration and to acknowledge the status and the energy of the Russian intelligentsia. He was loath to separate intellectual speculation from politics. At breakfast this Friday morning, we had chatted about the evening before and had gone on to discuss the social function in Russia of the writer and of the intellectual. Frost refused to regard the Russian intellectuals differently from the American, most of whom he considered liberal sapheads, casuists, brain pinchers, men of small faith and less courage. A few days later, however, he had imperceptibly changed his point of view.
Besides Frost's lucid and curmudgeonly critiques of American and Russian society in the midst of the Cold War, Reeve's memoir contains intimate portrayals of Russian poets such as Yevgeny Yevtushenko and Anna Akhmatova, as well as Frost's conversation with Khrushchev. Augmented by a new, retrospective introduction by the noted poet, scholar and translator, Reeve, the book also features endnotes to the events and people in the text.
F.D. Reeve is the author of numerous books of translations, literary criticism, and original poetry, including Concrete Music, and most recently Moon and Other Failures. Reeve is a professor of Russian at Wesleyan University, and a recipient of the Golden Rose for lifelong poetic achievement.
About the Author
F. D. Reeve is a poet, scholar, anthologist and the author of a dozen books of translation from Russian, including Five Short Novels by Turgenev, the two-volume Anthology of Russian Plays, The Garden (poems by Bella Akhmadulina), The Trouble with Reason (Alexander Griboyedov), The King and the Fool (Alexander Borshchagovsky), The Russian Novel and Robert Frost in Russia.
Advertisement