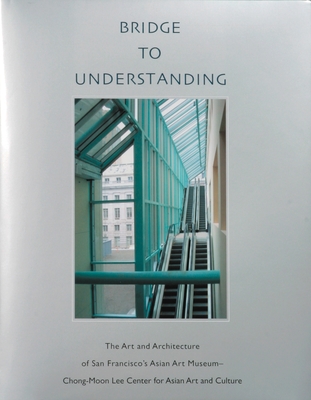 Bridge to Understanding (Hardcover)
The Art and Architecture of San Francisco's Asian Art Museum - Chong-Moon Lee Center for Asian Art and Culture
Asian Art Museum of San Francisco, 9780939117192, 223pp.
Publication Date: March 1, 2003
* Individual store prices may vary.
Description
Bridge to Understanding, highlights hundreds of the finest Asian paintings, sculptures, and textiles from the Asian Art Museum of San Francisco as well as the architecture of the new building itself. In the spring of 2003 the Asian Art Muesum--home to one of the world's most significant collections of Asian art--moved into a historic building, reconfigured by the renowned architect Gae Aulenti, in the dynamic heart of San Francisco. The occasion is an important event not only for the institution but also for the city, which now more than ever may serve as a bridge between East and West. Celebrating the museum's stunning new home, Bridge to Understanding showcases both the beauty of the building and the depth of the collection, highlighting many treasures that could not previously be displayed. Exploring the museum's role in promoting cross-cultural understanding, the text interweaves the history of the museum with the history of the city. it delves into the development, construction, and renovation of the building, which retains such historic features as a monumental beaux arts staircase, while adding a dramatic indoor / outdoor escalator, a new third level, and signature V-shaped skylights that illuminate an indoor courtyard designed by the architect on the model of an Italian piazza. Featuring a full-color gallery of Asian masterworks from the museum's collection, Bridge to Understanding confirms the museum's significance as one of the foremost institutions of Asian art in the world.
About the Author
Text and editing by Thomas Christensen. Featured photography by Asian Art Museum photographer Ka Tsuruta.