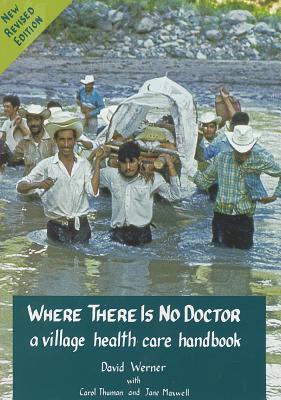 Where There Is No Doctor
A Village Health Care Handbook
Paperback

* Individual store prices may vary.
Description
The most widely-used health care manual for health workers, educators, and others involved in primary health care and health promotion around the world. Current edition includes updated information on malaria, HIV, and more.

Covering much more than first aid, this accessible, richly illustrated, and practical guide covers a wide range of health issues, from common illnesses to nutrition, the health of children to the health and care of the elderly, and from family planning and childbirth to serious illnesses like tuberculosis. Throughout there is an emphasis on addressing the underlying causes of poor health and a focus on cleanliness, healthy diet, vaccinations, and an appropriate, cautious use of medication, including an examination of helpful and harmful home remedies.
Praise For Where There Is No Doctor: A Village Health Care Handbook…
"Where There Is No Doctor is an indispensable resource…This book has been, quite literally, a lifesaver for the poor – even where there is a doctor."
— Paul Farmer, Harvard Medical School; Co-Founder, Partners in Health

"Home health care manuals are a dime a dozen, but this in is in a league by itself…This amazing manual successfully brings together modern concepts of public health and personal health care into a usable and understandable format for the Third World villager. If you are a physician, dentist, or nurse planning to volunteer on a medical mercy mission, review this book ahead of time and take it with you."
— Annals of Internal Medicine, Vol. 125, No. 12

"I consider Where There Is No Doctor my health bible. I carry it with me on every trip I take, and refer to it often. The information provided in this book is simple, straightforward, and easy to read. I would highly recommend that any person planning to serve overseas have a personal copy for reference."
— Anita Good, Mennonite Central Committee, Honduras
Hesperian Health Guides, 9780942364156, 446pp.
Publication Date: January 1, 1992
or
Not Currently Available for Direct Purchase