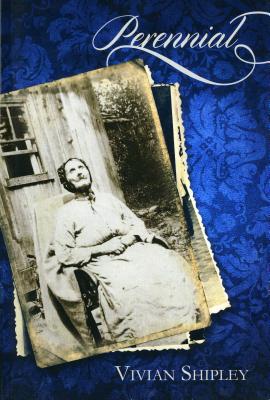 Perennial
Paperback

* Individual store prices may vary.
Description
Poetry. In our society, distinctive locales are being leveled. Drive across the country on an interstate, the distinction in landscape disappears into Burger Kings, Domino's and Walmarts. Vivian Shipley's poetry preserves a uniqueness of place.--The New York Times

Vivian Shipley explores regions of the quotidian terror: erasure, the double- death of ceasing to exist and ceasing to be remembered. Shipley reminds us implicitly that poetry, unlike terror, survives, giving voice to the eternal.--War, Literature & the Arts

To take on voices or compose dramatic monologues is nothing new, of course, but what is remarkable is Shipley's facility at imbuing voices with the same conversational, even casual tone as in her autobiographical work. The readers feel as though we have sat down together with a cup of coffee or maybe a stiff drink, and a life is being shared.--Prairie Schooner
Negative Capability Press, 9780942544299, 120pp.
Publication Date: July 27, 2015
About the Author
Connecticut State University Distinguished Professor, Vivian Shipley teaches at Southern Connecticut State University where she was named Faculty Scholar in 2000, 2005 and 2008. Her ninth book, All of Your Messages Have Been Erased (Louisiana Literature Press, Southeastern Louisiana University, 2010) was nominated for the Pulitzer Prize, won the Sheila Motton Book Prize from the New England Poetry Club, the Paterson Award for Sustained Literary Achievement and the CT Press Club Award for Best Creative Writing. Her sixth chapbook is Greatest Hits: 1974-2010 (Pudding House Press, Youngstown, Ohio, 2010). She has received the Library of Congress's Connecticut Lifetime Achievement Award for Service to the Literary Community and the Connecticut Book Award for Poetry. In 2015, she won the Hackney Literary Award for poetry. Other poetry awards for individual poems include the Lucille Medwick Prize from the Poetry Society of America, the Robert Frost Foundation Poetry Prize, the Ann Stanford Poetry Prize from the University of Southern California, the Marble Faun Poetry Prize from the William Faulkner Society, the Daniel Varoujan Prize from the New England Poetry Club and the Hart Crane Prize from Kent State. Raised in Kentucky, a member of the University of Kentucky Hall of Distinguished Alumni, the highest award the university can bestow on an alumni, she has a PhD from Vanderbilt University and lives in North Haven, Connecticut with her husband, Ed Harris.