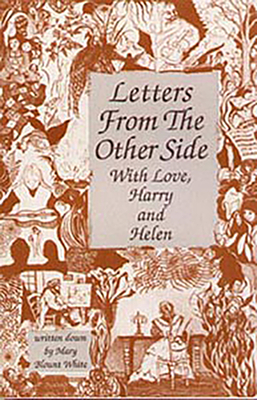 Letters from the Other Side: With Love, Harry and Helen (Paperback)
With Love, Harry and Helen
Upper Access, 9780942679038, 195pp.
Publication Date: August 1, 1995
Description
Blind since childhood, Mary Blount White was limited in what she could write. Yet after her brother and sister had died, she asked her father for a pencil and began to transcribe messages by automatic handwriting. She said, I felt as if I held a galvanic battery in my hand. Between 1913 and 1917 she received scores of letters from Harry and Helen, describing life after death. Their straight talk about the need for peace, tolerance of others, individual responsibility, and existence on other planes has impressed many and is still relevant today.This was one of the first books we published, and we've kept it in print because new people keep discovering it and thanking us for making it available. Note: The original publication date was 1987, although that date does not work on this Web form.
Advertisement