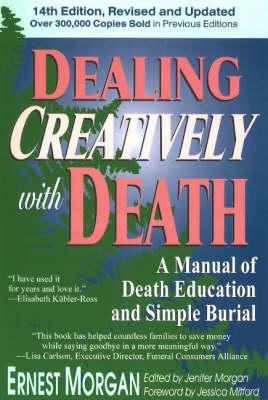 Dealing Creatively with Death: A Manual of Death Education and Simple Burial (Paperback)
A Manual of Death Education and Simple Burial
Upper Access, 9780942679243, 176pp.
Publication Date: January 1, 2010
Description
More than 310,000 copies of this book (in its 14 editions) have sold so far. It is a small encyclopedia of death-related problems: social, emotional, philosophical, and practical. It is written simply and sensitively, drawing substantially on direct experience. The earliest editions were typeset by Ernest's printing students as a fundraising project for their school. Sales exceeded expectations, and Ernest expanded and improved it through 14 editions, culminating in the current book, one of the best-sellers from Upper Access.
Advertisement