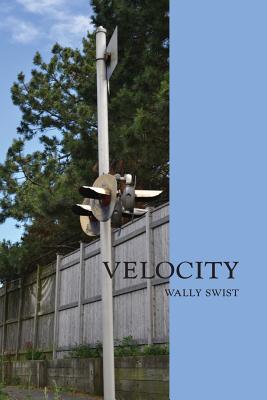 Velocity (Paperback)
Virtual Artists Collective, 9780944048542, 92pp.
Publication Date: June 1, 2013
* Individual store prices may vary.
Description
The poems in Velocity continue to develop themes Wally Swist explored in a recent Timberline Press limited edition, Blessing and Homage. These poems offer a distinct sense of gratitude and tribute: the spiritual connectedness experienced in constructing stone sculptures or in stacking a cord of wood; and the simplicity found in the shine of a Shaker wide-plank oak floor or the experience of loss in a favorite dog's death. There are several poems addressed to other poets, such as New England poet Leo Connellan and Canadian lyric poet anne mckay. Other poems pay homage to Denise Levertov, Pablo Neruda, Jack Spicer, and Walt Whitman. Other tributes include a haiku sequence dedicated to the late internationally-respected editor Robert Spiess and to the electroacoustic contemporary composer, Elainie Lillios, who has set a number of the author's poems to music. Often presented through the matrix of natural images and the ethos of an active spirituality, the poetry in this collection addresses the velocity of life experience and the practice of living in the present moment, either in witnessing one's own true nature pool within oneself, as in the rush of a brook; or what is a kind of iconic transcendence found in Butoh, an innovative form of Japanese dance, where we all may "begin again.