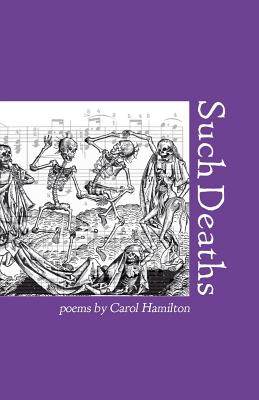 Such Deaths (Paperback)
Purple Flag, 9780944048580, 94pp.
Publication Date: September 16, 2014
* Individual store prices may vary.
Description
Saul Bellow wrote that "Death is the dark backing a mirror must have if we are to see anything." Carol Hamilton's Such Deaths shines the dark radiance of that mirror on what makes us human in seventy six lyric poems that dance with death, staring back at angels staring "from hospital beds, / long awaiting better days or death, / faces etched in furrows / on parchment paper skin, / their pale eyes reaching the stasis / of another smile." They take us to the stockyard, where "we clatter up the planked / cat-walk to look down on endless / pens of mud and writhing hide," reminded that what makes us human also places us in the company of "Creatures stampeded / into herds before / an amphitheatered crowd..." "I have," she writes, "given up / the belief that I am invisible / when I close my eyes." And in "The Comediennes," eyes wide open, she writes of childhood friends playing Chopin's "Funeral March," dressing death up and laughing "at her garish ways." They "shed real tears, / comforted one another / at the funerals of our kittens. / Now we send cards and notes / of condolence, and occasionally, / once in awhile, we forget / how to laugh." Hamilton remembers, and readers who join her in this dance will thank her for the clarity this brings.