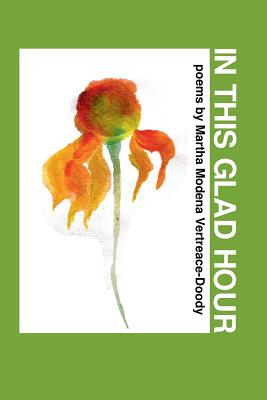 In This Glad Hour (Paperback)
Purple Flag, 9780944048597, 90pp.
Publication Date: October 8, 2014
* Individual store prices may vary.
Description
Several years ago, I stumbled across the Diary of Mrs. Joseph Duncan (Elizabeth Caldwell Smith), edited by her granddaughter Elizabeth Duncan Putnam, under a pile of yearbooks at Prairie Archives Book Store in Springfield, Illinois. Born in 1808 in New York, Elizabeth Caldwell Smith lived on Pearl Street, near the Battery. She married General Joseph Duncan, then followed him to Jacksonville, where he served as the sixth governor of Illinois. The diary, in fragmented entries, covers the period from 1824 to 1848. Written by a woman whose attitudes toward educating women and freeing the slaves far exceeded her peers, the diary fascinated me. I started writing poems in the voice of Elizabeth Caldwell Duncan, following the approach of historical fiction. Not only did I write about events which her diary and letters document, I also created situations which captured the spirit of her life and times. Nevertheless the poems demanded their day in the sun, and I had promised Elizabeth that I would bring them forth, gathering them in In This Glad Hour. -Martha Modena Vertreace-Doody.