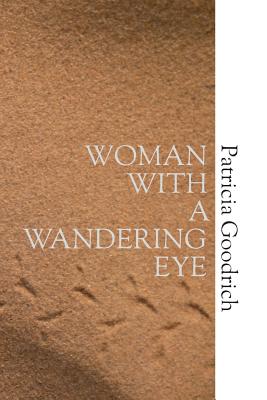 Woman with a Wandering Eye (Paperback)
Purple Flag, 9780944048603, 70pp.
Publication Date: October 15, 2014
* Individual store prices may vary.
Description
I love the title of Patricia Goodrich;'s new book, Woman with a Wandering Eye because the best poets are, by nature, restless, even - thank goodness - promiscuous. They trust the eyes' indiscriminate passion for the world, and so we wander in this book from the Stojacks' back yard to the Great Dunes of the Merzouga Desert to Port-au-Prince's dusty streets to the Shoshone River and in our wanderings encounter a desert tortoise, a beetle that feeds off camel dung, a .45 Glock, a red Kawasaki, a note in Arabic tied with string and pressed into the poet's hands, a rubber sole picked out of rubble, voodoo figures inscribed in walls, a four-breasted woman with a mysterious yellow flower, and crows waiting sentinel for the poet's return home. I know of no poet who is as faithful in her wanderings and who stands as courageously in solidarity with her fellow citizens of this planet, be they a waiting room full of amputees, the women of Ouezzen, a thirteen-year-old Moroccan boy holding up his first painting for sale, the artists of Saint Soleil, or an indigo nub in whose "quiet brave company" she revels. This a book that dares to believe there's goodness in our often treacherous world, in this perilous life. We need more poets with wandering eyes -Chris Bursk, author of The Improbable Swervings of Atoms.