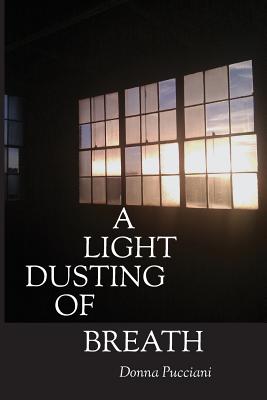 A Light Dusting of Breath (Paperback)
Purple Flag, 9780944048610, 100pp.
Publication Date: January 15, 2015
* Individual store prices may vary.
Description
Donna Pucciani's sixth collection of poetry, A Light Dusting of Breath, is a celebration of ambiguity and nuance in the phenomena of everyday life: people, places, things, and their relationship to a dying planet. She explores diverse characters who have been important in her life ‒ teachers, doctors, family, friends, even the conductor of the Chicago Symphony ‒ then follows the geography of various cities where she has lived or traveled, capturing the essence of place in details that often go unnoticed. Her views of Berlin depict a canal that was once part of the Berlin Wall, and her portraits of Rome include the cemetery where Keats, Shelley and Corso are buried. As in her earlier books, Pucciani is patient and thorough with the hidden complexities of the ordinary, and reveals them through careful diction and thoughtful metaphor. A third section of the book examines objects both concrete and abstract, an assortment of oddities from smoke to hedges, before taking on images of climate change and the environment. What all these poems have in common is their emphasis on intimacy as the saving grace, the one true thing, on this small planet hurtling through space, for it is only through contact with human beings and other living things ‒ a touch, a glance, a moment shared in surprise or accident, a light dusting of breath ‒ that we become fully human.